What Is Fire Mitigation?
Published May 24, 2022
Wildfire mitigation is the ground treatment of forest properties to reduce fire fuels. Mitigation reduces fire fuels on the ground that can increase heat and threaten your home during a fire. Fire mitigation steps are steps you can take to reduce the risk of wildfire damage to your property.
Steps For Homeowners
Remove dead and diseased trees
Prune tree branches to no more than 1/3 of the tree height or ten feet above the ground
Remove pine needles, leaves, and other ground fuels with The Mitagator Fire Mitigation Tool
Dispose of all thinned slash and debris
Keep grass/weeds mowed to 4″ maximum
Store firewood away from the home
Clean roof and gutters of leaves and other debris
---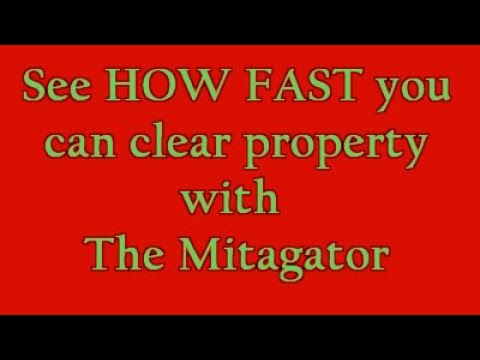 Fire Mitigation With The Mitagator
Fire mitigation is essential for homeowners in fire-prone areas. You may want to hire a professional to remove dead and diseased tress and prune branches, but many homeowners choose to remove ground fuels and dispose of slash themselves. Removing ground fuels requires the proper tools – rakes are cumbersome, clog and are inefficient for removing needles and small twigs. The Mitagator Fire Mitigation Tool is designed specifically to remove small, hard to rake ground fuels quickly.
---
The Mitagator | Mitigation, lawn and property hand tool | Contact Us | Wildfire Mitigation Examples | Additional Resources | For Insurance Professionals
---
The Mitagator | Mitigation, lawn and property hand tool | Contact Us | Wildfire Mitigation Examples | Additional Resources | For Insurance Professionals
Fire Mitigation Tools | About The Mitagator | Contact Us | Fire Mitigation Examples | Resources and Information | Information for community groups